GMC Safety Technology in Boardman, OH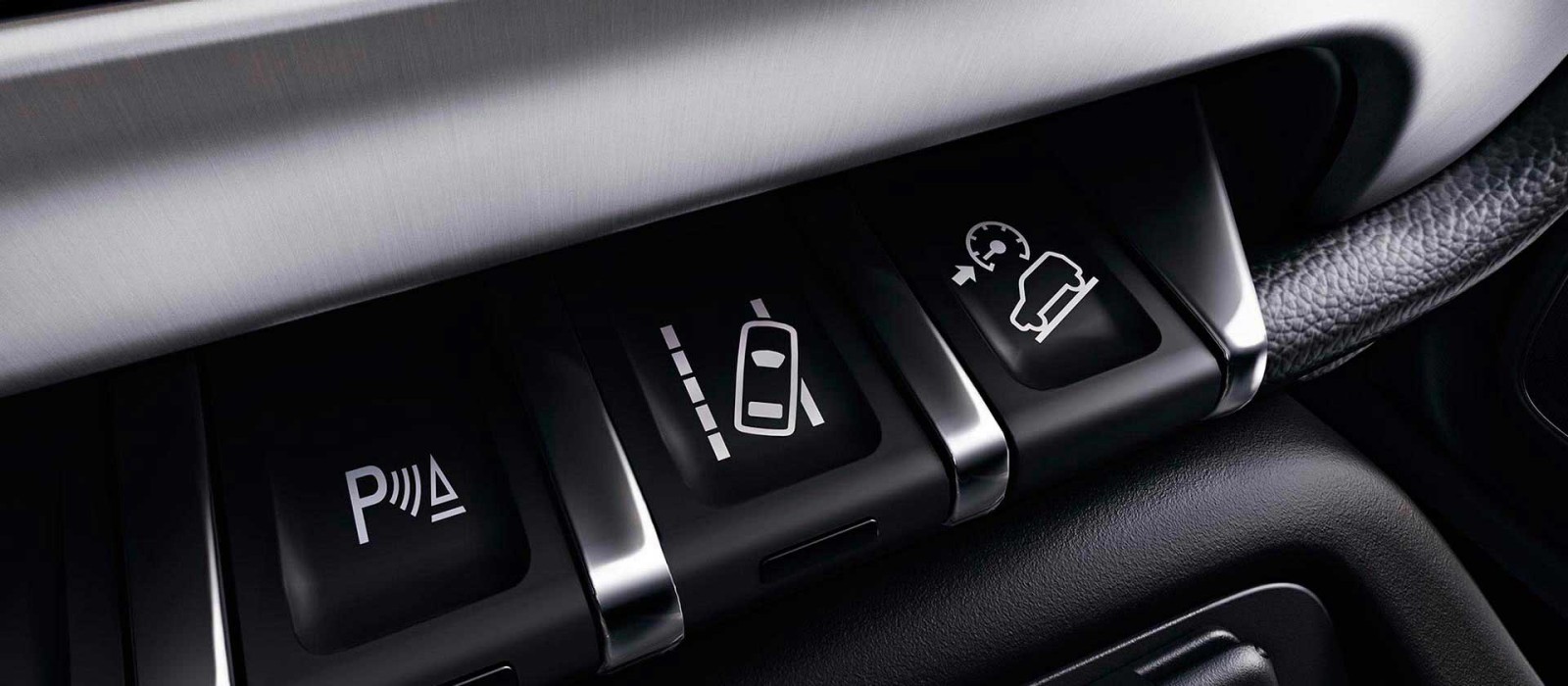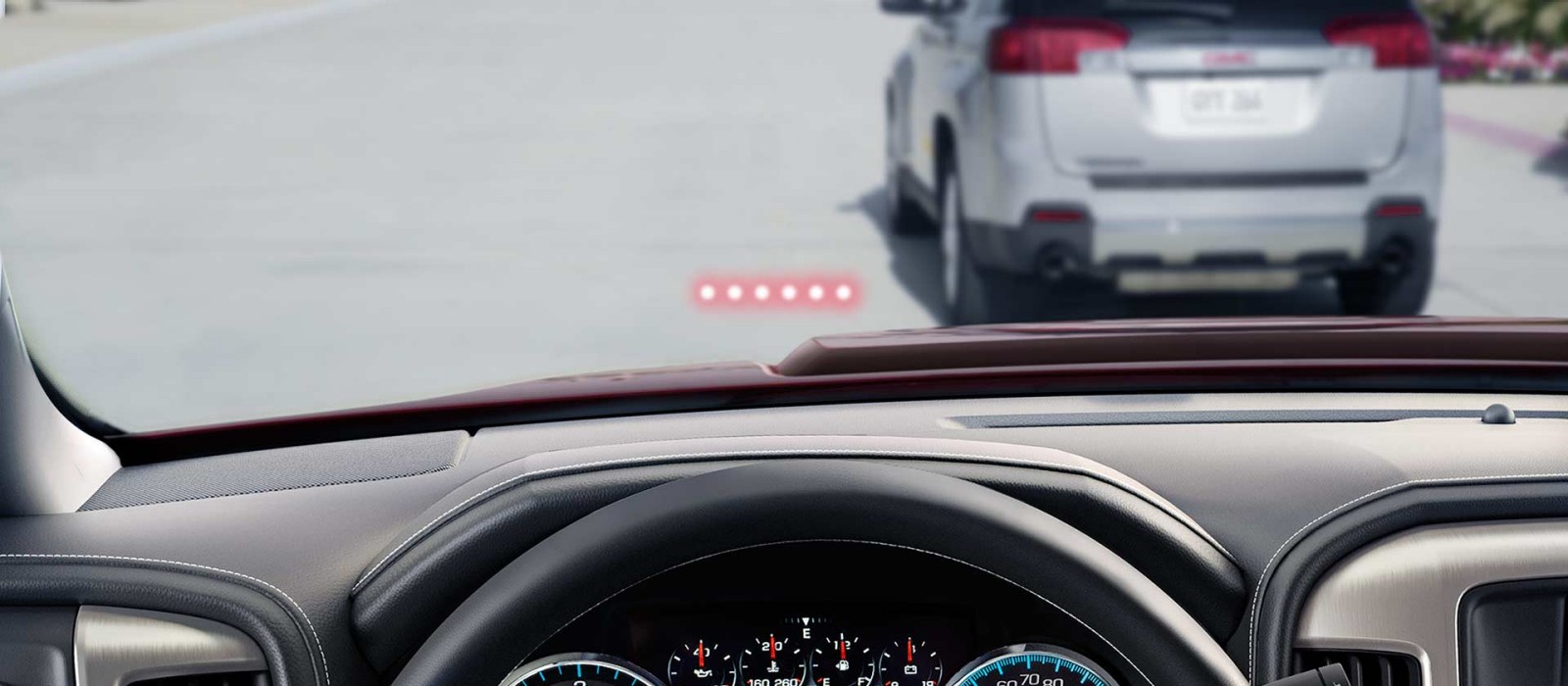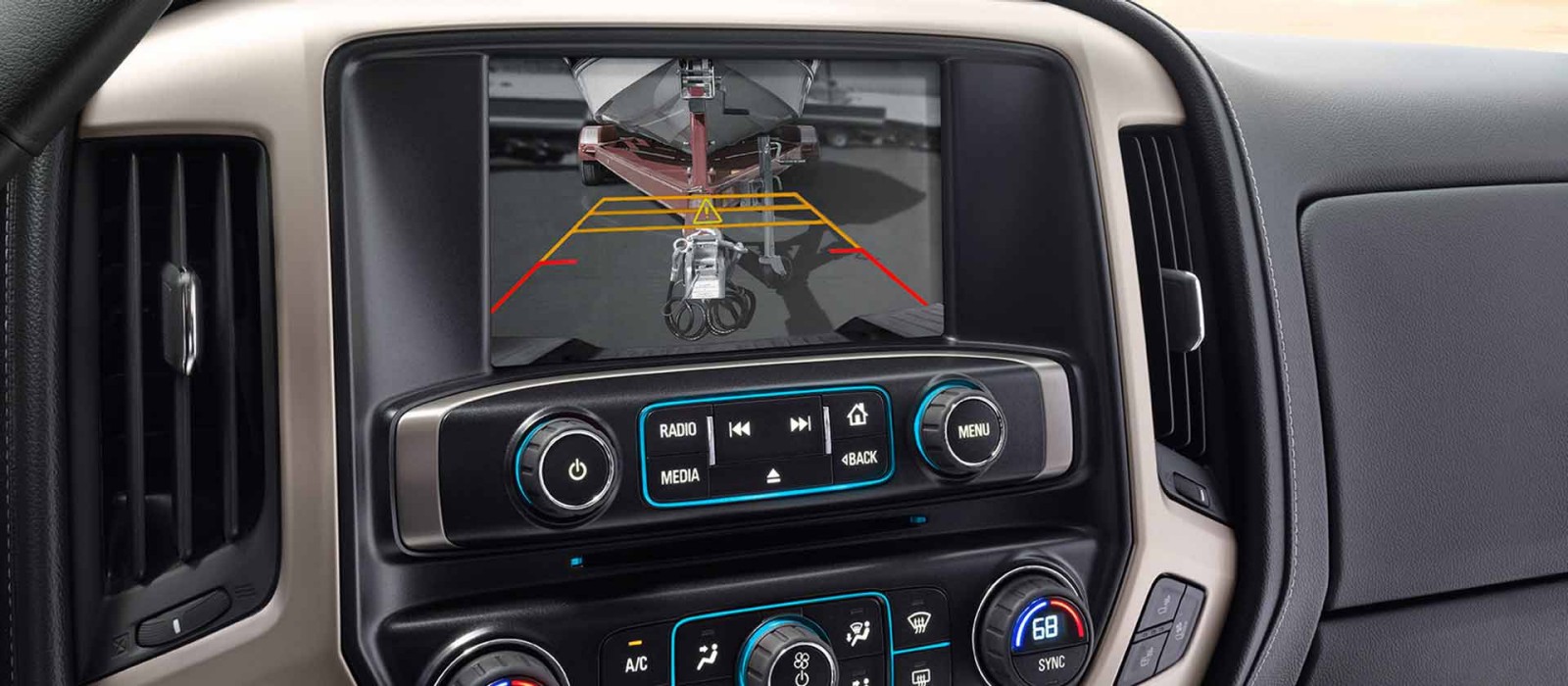 Besides offering mighty engines, spacious cabins, luxurious amenities, and state-of-the-art infotainment features, safety is a key component of all GMC vehicles. Packed with incredible forward-thinking systems, GMC provides preventative measures to aid drivers in their everyday commutes and adventurous endeavors. Find out all about the amazing technologies you can look forward to when you purchase one of the stately GMC vehicles we have in our lot, here at Sweeney GMC.
As in life, the road also brings on unexpected events and conditions. For this reason, GMC has prepared you with all the tools you'll need to conquer streets and highways with ingenuity and responsiveness. Perhaps one of the most outstanding available features is the GM-patented Safety Alert Seat1. Through ultrasonic, camera, and radar sensors, GMC vehicles2 are able to detect a possible impact and warn you with haptic seat-bottom vibration pulses instead of providing audible crash avoidance alerts. Not only is this convenient so that you don't miss the sound of the signal if you're listening to music, but it can also be an especially great aid for drivers with any kind of hearing impairment.
Thinking ahead, figuratively and literally, the available Following Distance Indicator1 will always ensure that you keep a safe distance from the vehicle in front of you in accordance with your speed. Meanwhile, Adaptive Cruise Control1 provides your foot with some freedom and relaxation on long trips down the highway. Unlike traditional cruise controls, Adaptive Cruise Control1 will not need to be disengaged by stepping on the brake pedal every time you encounter a slower vehicle in front of you, rather it will reduce and regulate your speed, according to a preset following gap established by the driver. Take advantage of our incentives to get your vehicle outfitted with these incredible amenities.
Keeping third parties safe, in addition to yourself, is also the aim of GMC's safety technologies, which is why features like Low Speed Forward Automatic Breaking1 and Front Pedestrian Braking1 exist. For instances when at reduced speeds, the driver should fail to apply the brakes in time to avoid an imminent collision with an object, vehicle, or person, the system will automatically apply the brakes to avoid the impact or reduce its severity. Mind you, these features are not enablers of reckless or distracted driving, but intended to be helpful in the event of an impromptu situation.
The list goes on still with several more elements designed to enhance, as well as simplify, the driver's experience when handling a vehicle. Get acquainted with them all when you come to see our GMC vehicles here at Sweeney GMC. When equipped with GMC safety technology in Boardman, OH, your ride will be more reliable than ever.
Testimonials
Five Stars!
7-29-2019
New Lease!
7-29-2019
Great Service, Even After!
7-29-2019
Awesome Customer Service/Prices
7-29-2019
Cars.com Review
6-7-2019
Cars.com Review
4-11-2019
Edmunds Review
4-2-2019
Cars.com Review
3-4-2019
Cars.com Review
2-10-2019
Cars.com Review
1-13-2019
Cars.com Review
12-17-2018
Cars.com Review
11-22-2018
Edmunds.com Review
11-16-2018
Facebook Review
10-28-2018
Cars.com Review
10-15-2018
Google+ Review
9-28-2018
Cars.com Review
9-13-2018
Edmunds.com Review
8-2-2018
Facebook Review
5-29-2018
Facebook Review
7-30-2018
Read More
1 Safety features are no substitute for the driver's responsibility to operate the vehicle in a safe manner. The driver should remain attentive to traffic, surroundings and road conditions at all times. Read the vehicle's owner's manual for important feature limitations and information.
2 May not be available in all models and markets.