Buick Oil Change and Service near Boardman, OH
When you own a vehicle, taking care of it is top priority. Not only does regular maintenance provide you with supreme performance, but it can also prolong the life of your ride and its counterparts substantially. One of the most important services for your vehicle is an oil change. Schedule an appointment with us at Sweeney Buick to bring in your set of wheels!
Getting routine oil changes is imperative for all vehicles alike. At the heart of every ride is the engine, which is the reason you are able to drive at all, and keeping it in tip-top shape with this simple process is one of the best things you can do. The oil in your powertrain serves many purposes, such as lubrication. Since there are several parts located within, constantly working, they need to be able to work alongside one another, not against. Having the proper lubrication ensures seamless operation in your engine. It also keeps the area clean, as it has the capability to absorb harmful materials. Lack of regular oil changes can lead to friction between the engine's parts, overheating, and even total engine failure.
An oil change is a quick and seamless process here at our Service Department at Sweeney Buick. With our state-of-the-art equipment and highly qualified technicians, rest assured that your vehicle is receiving top-notch care and service in our center. We strive to cater to all of our customers, which is why we are open six days a week. We also offer convenient morning and evening hours, which make it easy to bring your vehicle in when it best suits you. Speaking of, you can set up an appointment right here on our website. Our system is easy to use, and once you send in your request, we will promptly get in touch to confirm the date and time.
So, when is it time to bring in your vehicle? It's always best to consult your Owner's Manual for a guideline. Engines are unique to each make and model, so determining what the manufacturer's suggestion is first is always smart. Furthermore, there are various factors that can affect your oil's need for replacement. Elements that can alter the rate at which you need an oil change range from climate conditions and driving environments, such as dirt roads, to simply the age of your powertrain. There are a few indications that let you know it may be time to change your oil, including the appearance of your oil – black instead of honey brown, a louder-running engine, and your Check Engine light on in the instrument panel.
One of the most prominent ways to keep your vehicle running at peak condition is with a Buick oil change service near Boardman, OH. Schedule an appointment with us at Sweeney Buick as soon as today! We look forward to assisting you.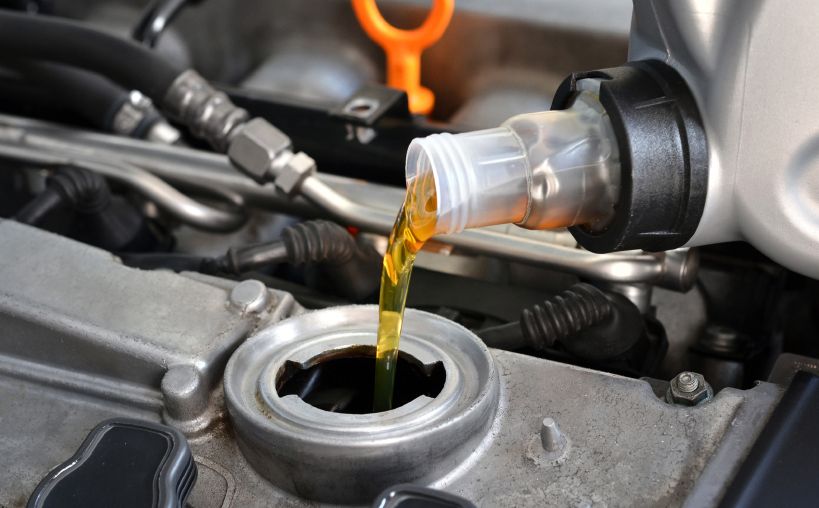 Testimonials
Five Stars!
7-29-2019
New Lease!
7-29-2019
Great Service, Even After!
7-29-2019
Awesome Customer Service/Prices
7-29-2019
Cars.com Review
6-7-2019
Cars.com Review
4-11-2019
Edmunds Review
4-2-2019
Cars.com Review
3-4-2019
Cars.com Review
2-10-2019
Cars.com Review
1-13-2019
Cars.com Review
12-17-2018
Cars.com Review
11-22-2018
Edmunds.com Review
11-16-2018
Facebook Review
10-28-2018
Cars.com Review
10-15-2018
Google+ Review
9-28-2018
Cars.com Review
9-13-2018
Edmunds.com Review
8-2-2018
Facebook Review
5-29-2018
Facebook Review
7-30-2018
Read More